Commercial & Domestic Service for the following areas:
Berkshire    :    Buckinghamshire   :   Middlesex  and  Surrounding  Areas
Mob: 07836701166         Tel: 01753673119        email: This email address is being protected from spambots. You need JavaScript enabled to view it.

Standard Skip Sizes: 2, 3, 4, 6, and 8 Yards
Light Waste Skip Sizes: 10, 12, 14 and 16 Yards
With a Maximum weight limit of 3.5 Tonne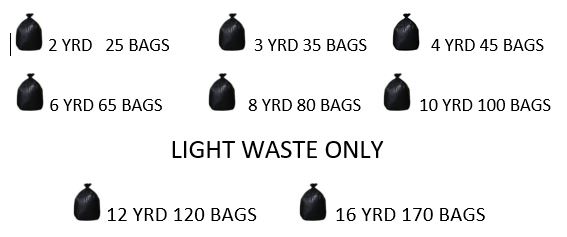 Waste Disposal Special Rates:
Blackman skips are pleased to offer special discount rates for the disposal of:
Scrap Metal: ◾Cars ◾Batteries ◾Tanks ◾Radiators ◾Gates ◾Washing machines ◾Racking, etc.
Green Waste: ◾Trees ◾Bushes ◾Shrubs (no roots) ◾Hedges ◾Leaves.
Others: ◾Cardboard ◾Paper ◾Concrete ◾Pallets ◾Wood, etc.

                 The following are NOT allowed in Domestic Waste Skips:                  


◾Asbestos ◾ Fridge/Freezers ◾ Liquids, Paints, Oils etc. ◾ Mattresses ◾ Tarmac ◾ Tyres
If you require hazardous waste collection please email for quotes